Oats are among the healthiest grains on earth. They are a great source of vitamins, minerals, fibers and antioxidants. Read on to find out some delicious oat recipes that will ensure that you benefit from the goodness of oats and enjoy these great dishes!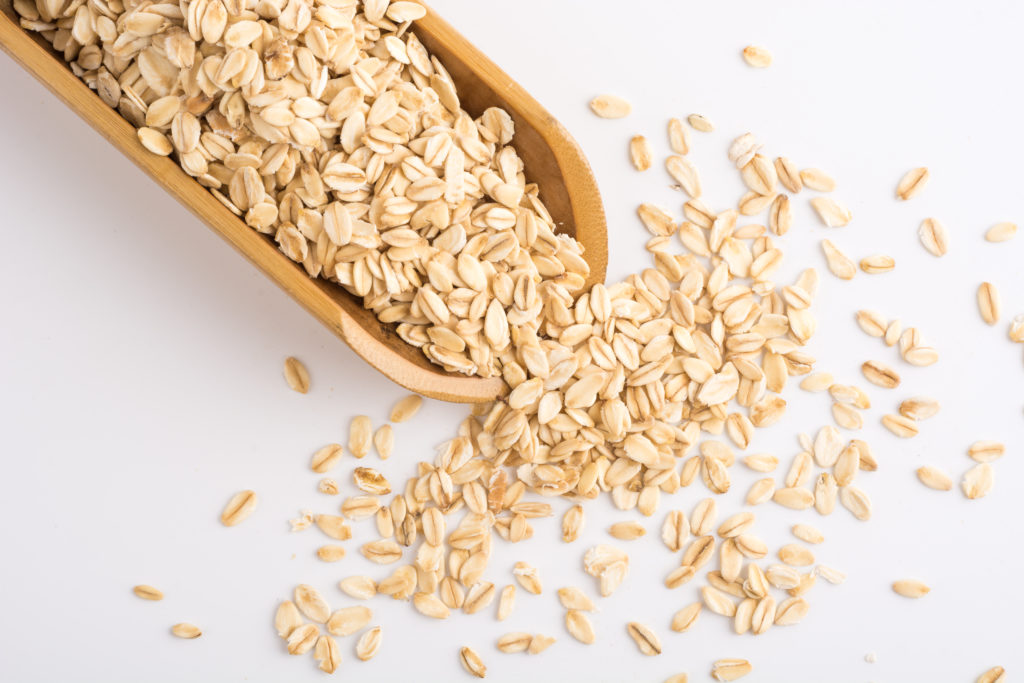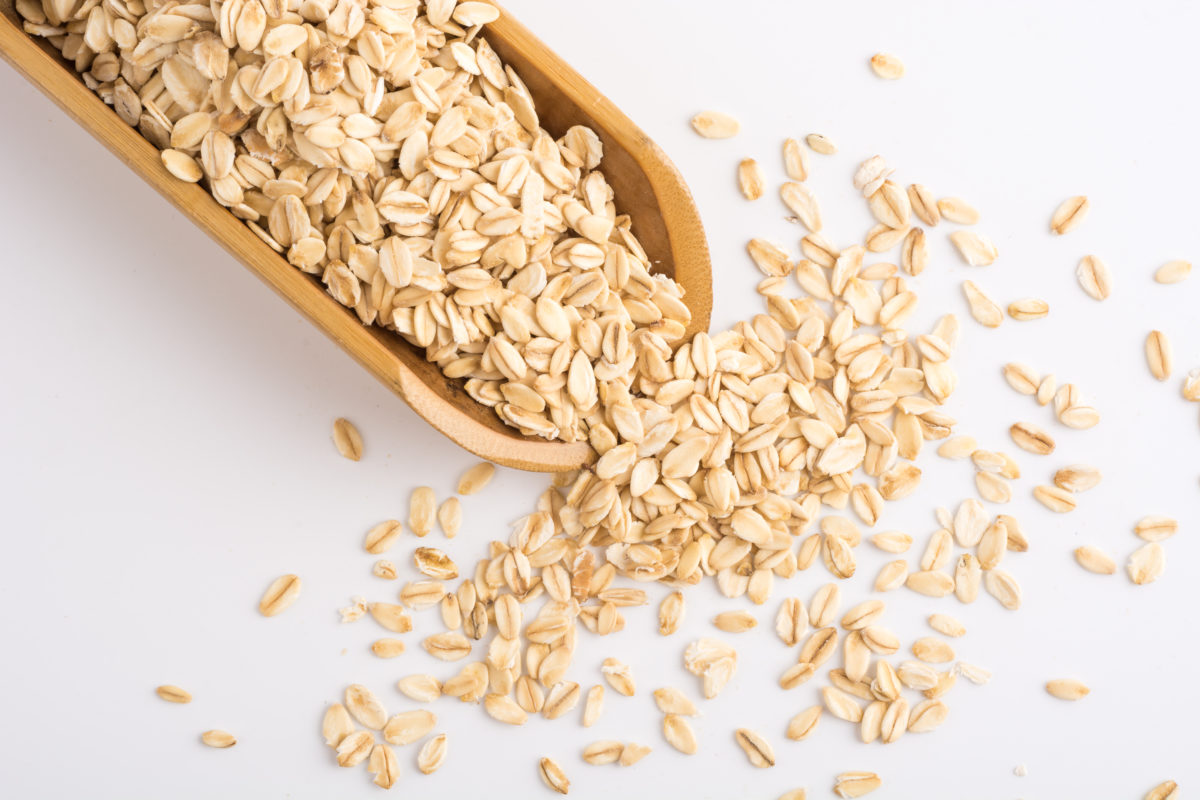 Oatmeal Pizza Crust Recipe
Ingredients
1 cup rolled oats

3 egg whites

1/4 cup almond milk

1/4 tsp salt

1/4 tsp baking powder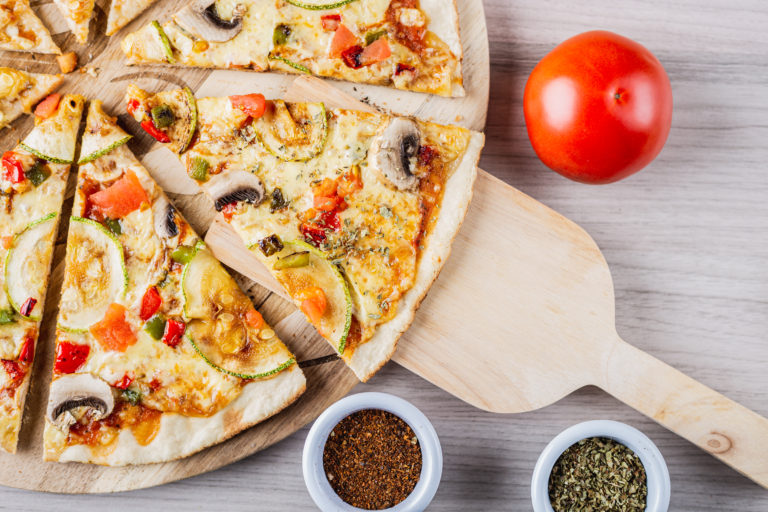 Preparation Method
Preheat the oven to 200ºC.

Blend all the ingredients together until the mixture is slightly thick.

Transfer to a parchment lined baking sheet.

Pour in the batter and shape it into a round pizza shape

Bake at 200°C for 8 minutes

Add your favorite pizza topping

Put the pizza back in the oven until the toppings are fully cooked. Enjoy!
Mango Overnight Oats Recipe
Ingredients
1/2 cup oats

1/4 cup low-fat milk

1/3 cup low-fat yogurt

1/8 tsp almond extract

1/2 cup diced mango

1/2 cup diced banana

1 tsp honey

1 tsp chia seeds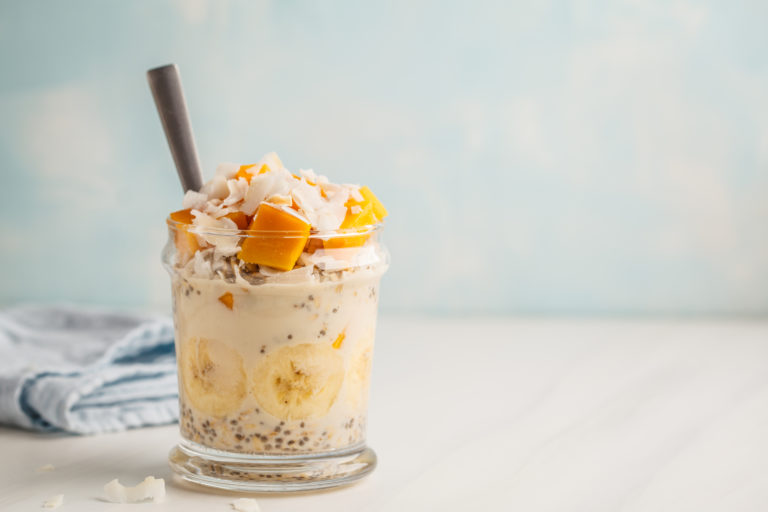 Preparation Method
Add oats to your container of choice. Pour in milk and low-fat yogurt.

Mix in almond extract.

Add a layer of mango and bananas.

For the topping, add a drizzle of honey and chia seeds.

Place in fridge overnight or at least for 8 hours in the fridge. Best to eat within 24 hours.
Peanut Butter Oatmeal Recipe
Ingredients
1/2 cup rolled oats

3/4 cup unsweetened milk

2 tsp peanut butter

2 tsp dark chocolate chips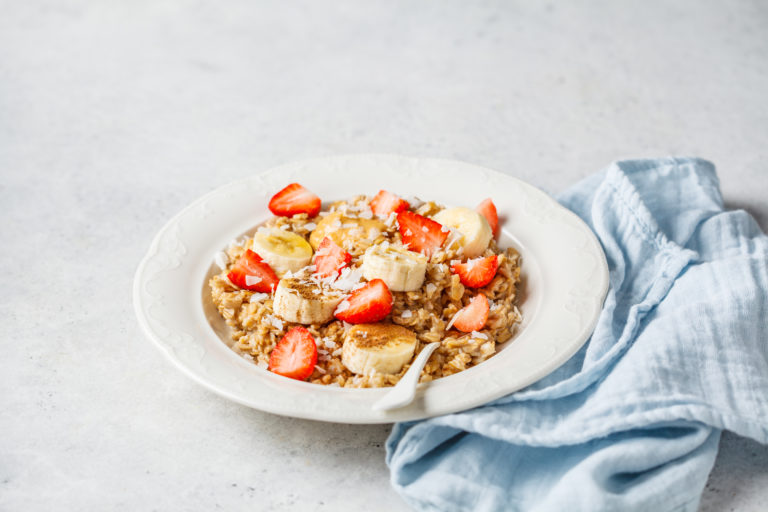 Preparation Method
Mix the oats and milk in a bowl.

Microwave for 2 to 3 minutes, stirring halfway through and again after the oats are cooked through.

Mix the peanut butter into the oats until well combined.

Top with dark chocolate chips and enjoy!