Enjoy the tangy taste of ginger cookies this winter! Your kids and family will love it, especially in the cold, rainy or snowy weather that will add coziness and fun to your winter evenings.
Ginger is known for its anti-inflammatory effects; it is a powerful antioxidant and is effective in improving digestion and gastrointestinal health.
Read on to find out how to make healthy ginger cookies: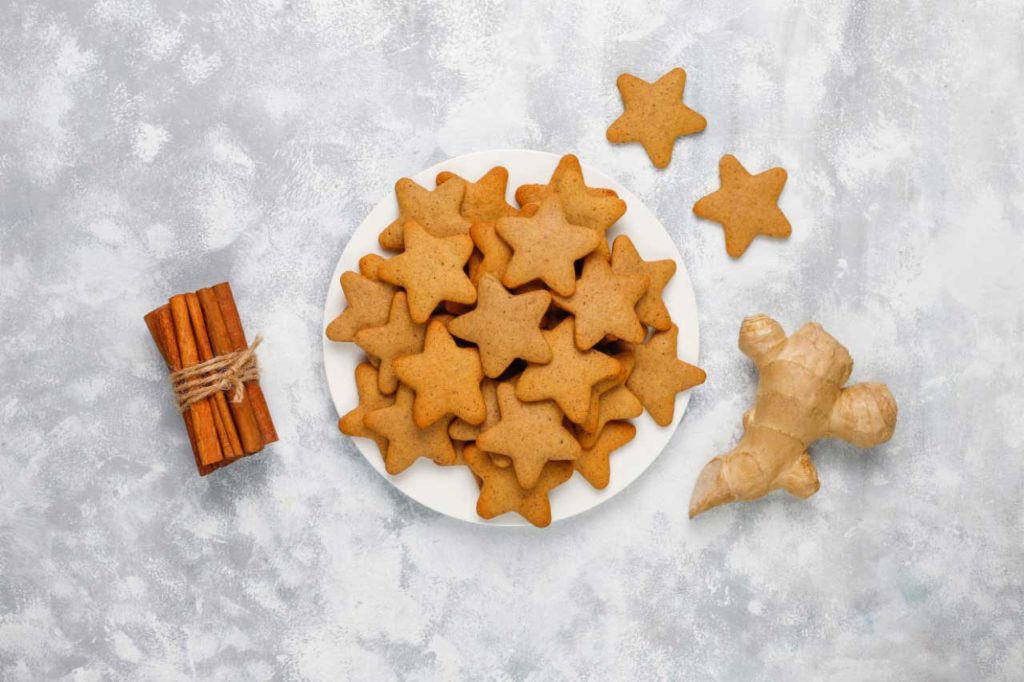 Ingredients :
Ginger Cookies:
3 cups of whole wheat pastry flour or all-purpose flour
2 teaspoons ground ginger
2 teaspoons ground cinnamon
3/4 teaspoon salt
1/2 teaspoon ground cloves
1/2 teaspoon finely ground black pepper
1/2 teaspoon baking soda
1/4 teaspoon baking powder
1/2 cup melted coconut oil
1/2 cup molasses
1/2 cup sugar
1 large egg
Powdered sugar, for dusting (optional)
Lemon icing (optional):
1/2 cup powdered sugar
1/4 teaspoon lemon zest
2 1/4 teaspoons lemon juice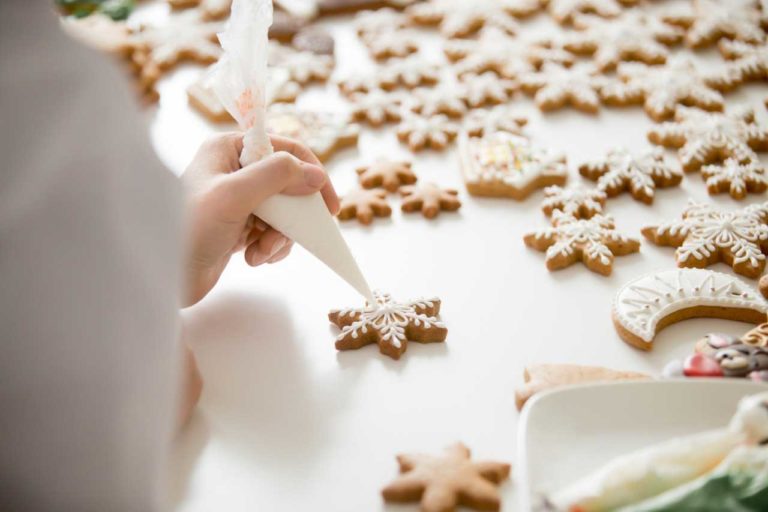 Instructions:
In a bowl, combine and whisk the flour, ginger, cinnamon, salt, cloves, pepper, baking soda, and baking powder.
In another bowl, combine the coconut oil and molasses and whisk until combined. Then add the sugar and the egg and keep mixing until the mixture is thoroughly blended.
Combine the two mixtures and whisk until combined. Once you have a dough mixture, divide it in half and shape it into a round disc and wrap it in plastic wrap. Place both discs in the refrigerator and chill until cold. You may keep it in the refrigerator overnight too.
Preheat your oven to 175 degrees Celsius. Line two large baking sheets with parchment paper. Lightly flour your working surface and roll out one of your discs out until it's ¼ inch thick.
Use cookie cutters to cut out cookie shapes, then place each cookie on a parchment-lined baking sheet. Make sure to leave a little space around each cookie.
Place the baking sheets in the oven, one on the middle rack and one on the upper. Bake for 8 to 11 minutes.
After the cookies cool down, apply icing or just sprinkle powdered sugar. To make the icing, combine powdered sugar, lemon zest, and lemon juice and whisk until thoroughly blended, then sprinkle powdered sugar. Wait around 1 hour until the icing firms up and the cookies are ready to eat!