Mucus and phlegm are naturally produced in your body to serve the same purpose, They act as a protective filter for your lungs by filtering the irritants in the air, such as dust, bacteria, smoke, and allergens. These fluids are produced all the time, but the problem occurs when they are being overproduced.
Mucus versus Phlegm
Mucus is a watery fluid that is naturally produced by the mucous membranes in the body to keep your airways hydrated and moist. It contains a number of antibodies and enzymes that help fight off bacteria in the air you inhale and prevent them from entering your body. You may notice your mucus when you blow your nose during a cold.
There are a number of triggers that may cause changes to your mucus, these include:
Catching the cold or flu
Allergies
Smoking and pollution
Environmental factors like heating or air conditioning
Dehydration
Sinus and respiratory infections
Phlegm is much thicker than mucus and is made in the lower airways in your throat and lungs. it is the body's natural response to inflammation.
Phlegm and mucus serve the same protective purpose to your body, but phlegm is much thicker than mucus. Both are watery substances made of inorganic salts and proteins; mucus is blown out of the nose, while phlegm is coughed up from the lungs and is a symptom of diseases like bronchitis and pneumonia.
The color of your phlegm also indicates a number of possible diagnoses. Green or yellow phlegm is a sign of an infection, while red phlegm is a sign that need urgent medical attention.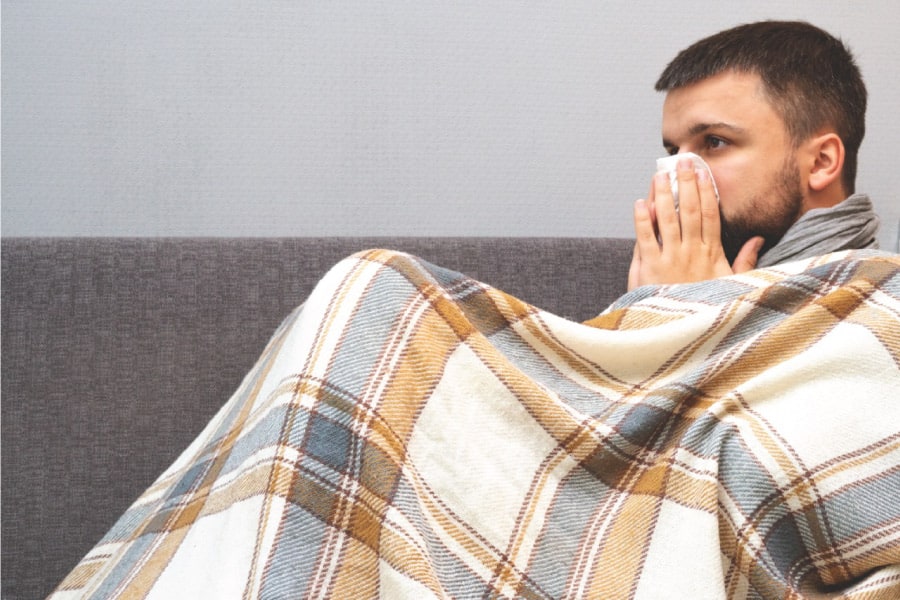 You may be wondering about how to get rid of this uncomfortable bodily fluid and how to treat it. It is important to know the reason behind the overproduction of mucus and phlegm in order to find the appropriate treatments, but here are some tips to ease the situation and make you feel and breathe better:
Hydration

Due to the excess amount of fluids that is lost through mucus and phlegm, it is important to drink more water and cut the dehydrating fluids like coffee.
Humidifiers

Using a humidifier helps in moisturizing your airways and reducing the body's need to produce more mucus and phlegm against dryness.
Nasal Saline Spray

Using a saline spray, like Nisita® helps rinse and hydrate tissues in your nose and sinuses, and helps you breathe better.
Prospan Cough Syrup

Avoid the discomfort of a cough with Prospan® herbal cough syrup with the proven four-fold effect. Prospan® liquefies the sticky mucus, widens airways, alleviates inflammation in the respiratory tract to achieve cough relieving so patients can breathe deeply again.
Remember that you must always avoid the unhealthy triggers to prevent the unwelcomed feeling of a clogged and/or runny nose! Keep your surroundings smoke-free and your lungs and nose will thank you for it!