The Mexican cuisine is authentic, delicious, and rich in flavours! Their dishes are usually connected to colours and the use of the amazing array of hot peppers and chillies, both fresh and dried.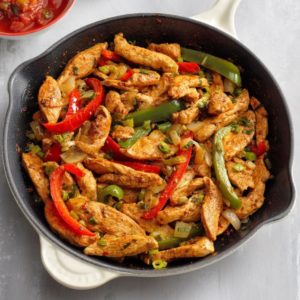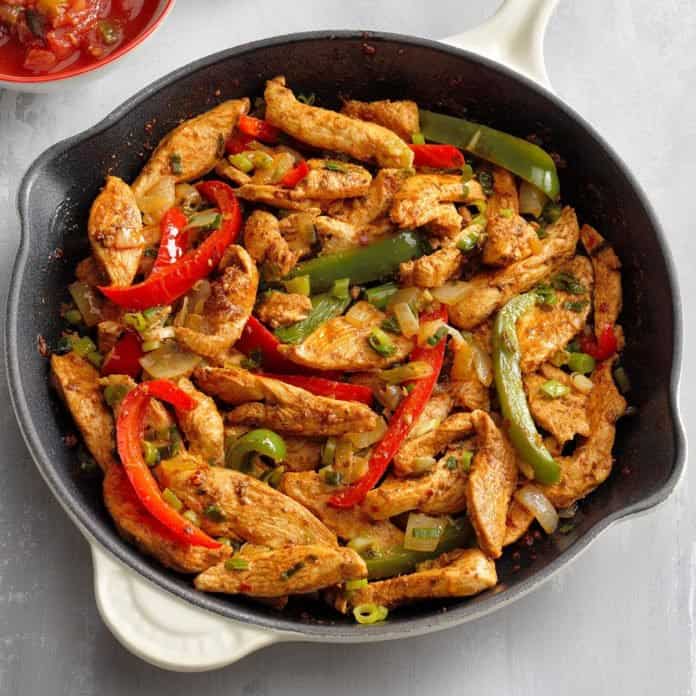 Spicy Mexican Chicken Recipe Ingredients
– 1kg cubed chicken breast
– 4 carrots cut into fingers
– 3 potatoes cut into fingers
– 2 red bell peppers cut into fingers
– 2 green bell peppers cut into fingers
– 2 teaspoons ginger
– 4 teaspoons dried red pepper powder
– A pinch of salt
– A pinch of black pepper
– 1 small cup vinegar with oil
Preparation Method
Place the cubed chicken breast in a deep bowl, add vinegar, ginger, salt and chopped bell peppers, and leave the mixture for 1 hour until well-seasoned.
Place a deep pan on fire with oil inside. When heated, add chicken pieces and leave until well browned and cooked, then add potatoes, carrots and red pepper powder. Leave them all on medium heat until all content is cooked.
Serve along with white rice.