Join us in this fun activity that will have your kids eager to learn and be creative!
Anyone can do this- All you need is a set of fingers and some finger-paint.
First, create the finger-paint. There are two methods to create finger-paint at home. Feel free to use the recipe you prefer from the list below: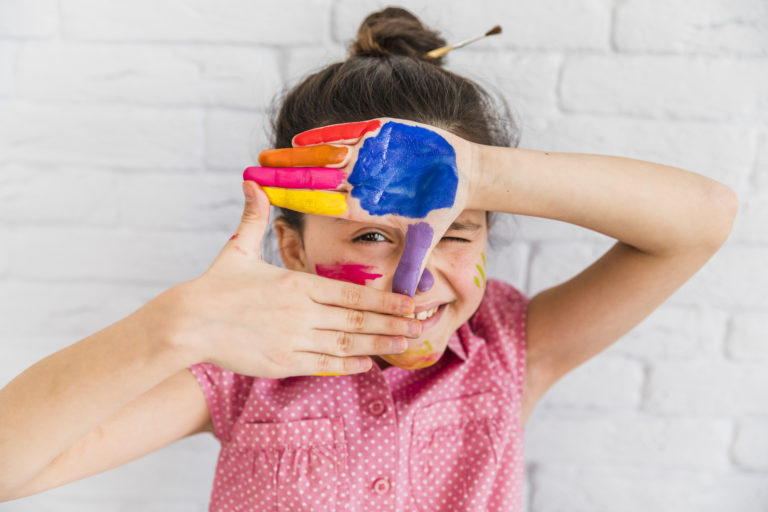 Recipe #1
Corn starch recipe
Ingredients:
4 Tablespoons of cornflour (corn starch)
Cold water
1 Cup of boiling water
Liquid food coloring
Method:
1- Mix the cornflour with enough cold water in a saucepan to make a paste.
2- Pour 1 cup of boiling water and stir. Make sure there are no lumps.
3- Turn on medium heat and mix. Once you see clear streaks in the mixture, turn off the heat and continue stirring until it has a custard-like consistency.
4- Divide the mixture and add the food coloring of your choice.
5- Store in the fridge covered for up to 2 weeks.
Recipe #2
Coldwater recipe
Ingredients:
2 cups flour
2 tsp salt
2 1/2 cups cold water
2 cups hot water
Food coloring
Method:
1- Mix the flour and salt then add cold water.
2- Beat until smooth
3- Gradually add hot water and boil until clear.
4- Divide the mixture and add the food coloring of your choice